Tile And Grout Cleaning Helensburgh
Tile and grout cleaning services refer to professional cleaning services that specialize in removing dirt, grime, and stains from tile surfaces and the grout lines between them. These services use specialized equipment and cleaning solutions to achieve a deep clean and restore the appearance of tile surfaces.
MagicTouch is proud to offer our professional Tile and Grout Cleaning services in Helensburgh. Our team of skilled technicians has years of experience in the industry and use state-of-the-art equipment to ensure that your tiles and grout are cleaned thoroughly and efficiently.
Over time, dirt and grime can build up on your tiles and grout, making them look dull and dirty. Our team uses high-pressure steam cleaning to remove even the toughest stains and restore your tiles to their original shine. We also offer sealing services to help protect your tiles from future damage and keep them looking great for years to come.
At MagicTouch, we understand that every home and business is unique, which is why we tailor our services to meet your specific needs. Whether you need a one-time cleaning or ongoing maintenance, we have the expertise and equipment to get the job done right.
If you're looking for professional Tile and Grout Cleaning services in Helensburgh, look no further than MagicTouch. Contact us today to schedule your appointment and experience the difference that our services can make for your home or business.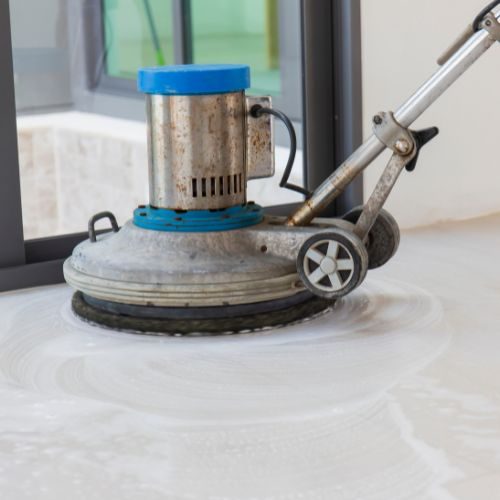 Tile Stripping and Sealing Helensburgh

MagicTouch is a professional service provider in Helensburgh that offers tile stripping and sealing services. Our team of experts is dedicated to providing high-quality services to our clients, ensuring that your tiles remain in good condition for a long time.
Tile stripping is an essential process that involves removing the old sealer from your tiles. This process is necessary to ensure that the new sealer is applied correctly and that the tiles are protected from dirt and grime. Our experts use the latest techniques and equipment to strip your tiles effectively, without causing any damage to them.
Tile sealing is the next step in the process, which involves applying a new sealer to your tiles. This sealer acts as a protective layer, preventing dirt and grime from penetrating the tiles and making them easier to clean. Our team uses high-quality sealers that are designed to last for a long time, ensuring that your tiles remain in excellent condition for years to come.
At MagicTouch, we understand the importance of maintaining clean and hygienic tiles. That's why we offer tile stripping and sealing services that are tailored to meet your specific needs. We pride ourselves on our attention to detail, professionalism, and commitment to providing excellent customer service. Contact us today to inquire about our tile stripping and sealing services.
Outdoor Tile Cleaning Helensburgh
If you are looking for outdoor tile cleaning services, you are probably concerned about the appearance and safety of your outdoor space. Here are some additional points to consider:
Outdoor tiles can become very dirty and slippery over time, which can be hazardous for your family and guests. Magic Touch can help to remove dirt, grime, and algae, making your outdoor space safer and more enjoyable to use.
Regular cleaning can also help to extend the life of your outdoor tiles, preventing damage and deterioration from exposure to the elements.
In addition to cleaning, Magic Touch offer  sealing or resurfacing options to further protect and enhance your outdoor tile surfaces.
When choosing a Magic Touch Cleaning Services for your outdoor tile , you are on the safe hands with years experience and expertise in outdoor tile cleaning. and be sure getting the best possible service.
Finally, consider scheduling regular cleanings to keep your outdoor space looking its best year-round. With the help of Magic Touch tile cleaning service, you can enjoy a beautiful and safe outdoor living area for many years to come.

Professional Tile Cleaning Services in Helensburgh. Looking for high-quality tile cleaning services in Helensburgh? Look no further than Magic Touch Carpet and Tiles Cleaning. We provide top-notch professional services to meet all your tile and grout cleaning needs.
Tile and Grout Cleaning in All Wollongong Suburbs